Creamy Clay Concentrate - Travel Pack
$19
Why You'll Love It?
Creamy mask that won't crack on your face.
Packed with hydrating ingredients, balancing out the drying effects of clay.
Cleanses and detoxifies your skin by drawing out toxins.
Reduces excess oil on your skin's surface
Ingredients:
Organic Lavandula angustifolia (Lavender) Hydrosol, Kaolin, Organic Simmondsia Chinensis (Jojoba) Oil, Organic Clycerine, Cetearyl Glucoside; Cetearyl Alcohol, Bentonite (NZ Glacial Clay), Organic Prunis Amygdalus Dulcis (Sweet Almond) Oil, Sodium Citrate, Dehydroacetic Acid (Benzy| Alcohol), Clyceryl Stearate, Cluconolactone; Sodium Benzoate, Organic Butyrospermum parkii (Shea) Butter, Organic Argania Spinosa (Argan) Oil, Xanthan Cum, Potassium Sorbate, Organic Cucumis Sativus (Cucumber) Extract, Betaine, Rubus Idaeus (Raspberry) Fruit Extract, Helianthus Annuus (Sunflower) Seed Oil, Rosmarinus Terminalia Ferdinandiana Fruit Extract, Organic Aloe barbadensis (Aloe Vera) Leaf Extract
NET WT. - 6g per sachet | 5ml Expiry - 18m
What it does?
Leave your skin feeling softer, firmer, and brighter. From sensitive to maturing skin types this mask is suitable for all skin types. Our carefully crafted creamy clay concentrate uses Glacial Clay from the glaciers of New Zealand. It acts as a magnet, pulling dirt and other impurities out of your skin while increasing circulation to the surface of your face. Upon rinsing, your skin is left feeling rejuvenated, exfoliated, and hydrated with a brighter tone.
How to Use:
Prior to use, do a patch test first. Once done and ready to use the mask, gently apply it after you have cleaned your face and leave it on for 10 - 20 minutes while your skin rejuvenates. Then, rinse off with warm water. Treat your skin 1-3 times per week! If you are new to clay masks, start by leaving it on for only 10 minutes and increase this as you go along.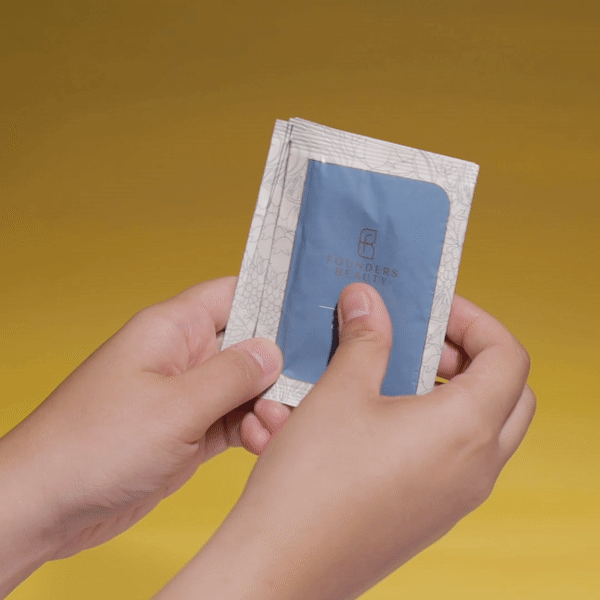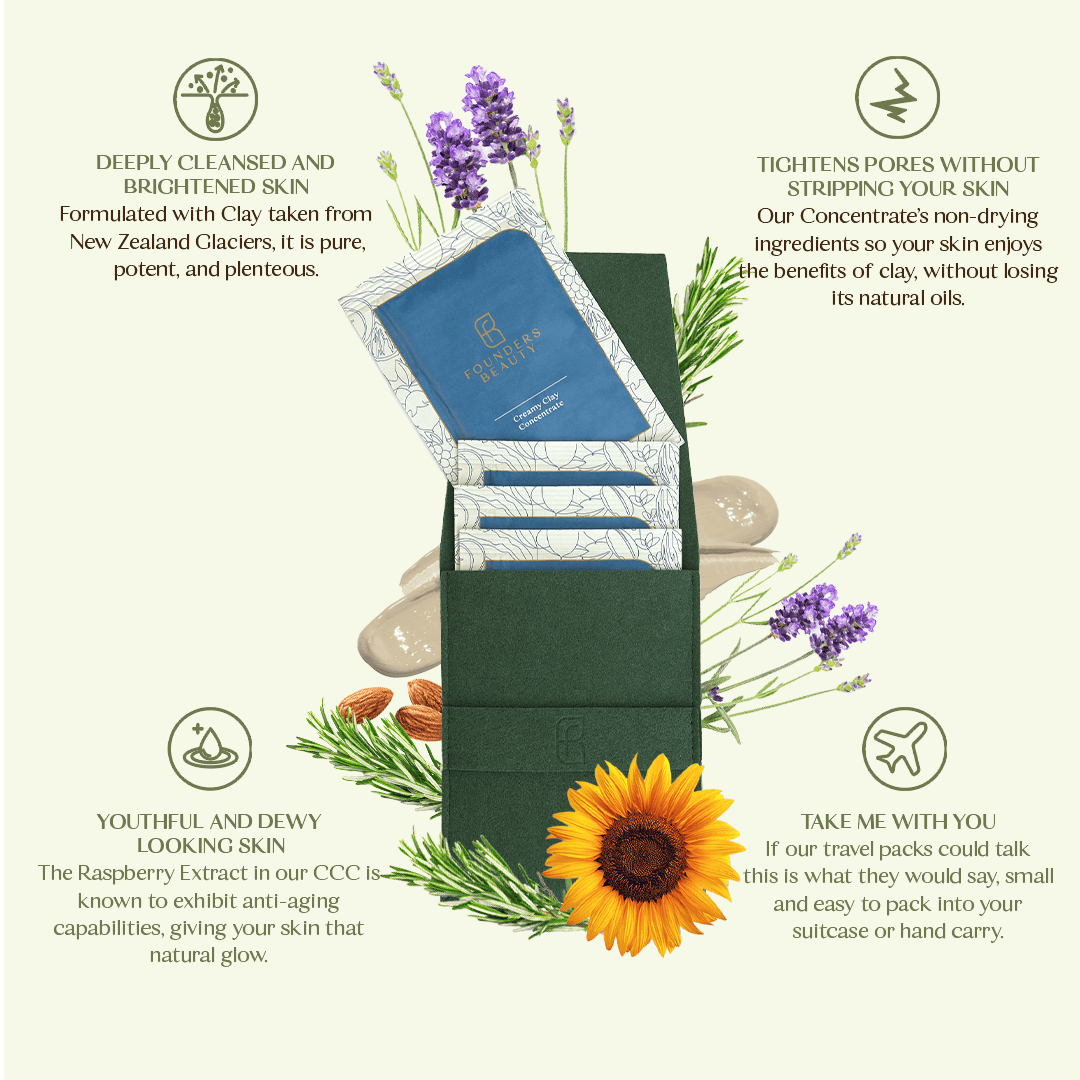 "This creamy mask hydrates your complexion while drawing out toxins, reducing excess oils without stripping skin of its natural moisture."

- Her World

"Syncing its mission of sustainability, it comes in a sustainably packaged sachet. This unique quality product will hydrate while drawing out toxins, and reduce excess oils without stripping the skin of its natural moisture."

- #legend